On this occasion, PL8HERO of LINE official account But Grade up !
Using AI Automatic response system so, Answers to frequently asked questions 24 hours a day To do!
Of course, manned chat is also possible from 9am to 6pm on weekdays!
The menu has also been redesigned and looks cool!
The new features of LINE added this time are as follows:
Free request for images
Plate search by AI diagnosis
Accepting orders via LINE
Send images via LINE
Check the status of your order
See the list of production examples
Help page
All of the above can be done via LINE! LINE is more convenient than email! Please use all means.
Get free shipping coupons by adding friends!
Add friend Just do You can get a free shipping coupon! It can be used only once per person, and the shipping fee in Japan will be free regardless of the amount!
Let's add friends first!
Read the QR code below or click the button below to add our official LINE account to your friends!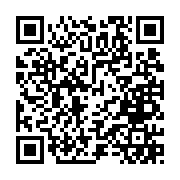 - OR -